How do I get into digital marketing? This question is something we get asked frequently, so we thought it would be beneficial to provide guidance and advice to anyone aspiring to work in digital marketing.
In this post, we will explore the prominent sectors of digital marketing including paid, organic, social and analytics. You can also find certifications, courses and key skills for each type of marketing to help you get your foot in the door of the digital world.

---
Paid marketing
Paid marketing refers to channels which require payment for individual clicks or views. This could be through banner ads on a website, a promoted social media post or through Google search ads.
Paid Search
Paid search such as Google Adwords is the method of targeting specific search terms that someone might use in a search engine. For instance, you could pay for your website ad to appear for 'custom made curtains' or 'modern office furniture'.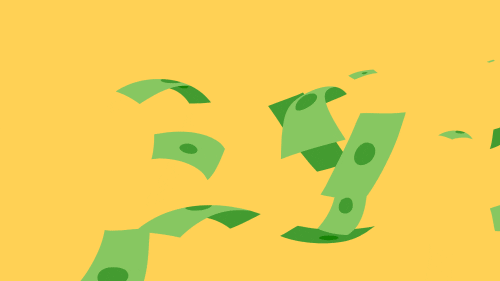 Social Media Advertising
Paid marketing has evolved in the past few years with the introduction of social media advertising, which has helped companies reach a wider customer base. Facebook and Twitter are the two prominent social media platforms that allow targeted paid promotions. Rather than targeting specific search terms you can build ads around customer demographics like what they like, age and gender to name a few.
Main Skills Needed
When it comes to running ad campaigns we find that having an analytical brain is extremely useful but if you would like to specialise in ad copy then having a more creative brain would be more relevant. Here are some skills which could be vital in this field:
Excel
Research abilities
Copywriting
Analytical skills
Strategic management
Enjoy new technologies
Result driven
Certifications
Google and Bing offer their own training courses and accreditation for paid advertising:
Google AdWords Certification: https://www.support.google.com/partners/answer/3154326?hl=en-GB&ref_topic=3203989
Bing Ads Certification: https://www.advertise.bingads.microsoft.com/en-gb/resources/training/courses
Facebook also provide helpful advice on how to successfully manage your Facebook ads:
https://goo.gl/XR1S5B
---
Organic Marketing
Organic marketing is used to help promotion and ranking of websites. This includes search engine optimisation and link building activities for your site.
SEO
Search engine optimisation (SEO) is the method of getting a website to appear for search terms in search engines such as Google or Bing.
Content Marketing
Content marketing is used to increase brand exposure of your company. There are multiple forms of content marketing including blogging and articles using opinions and information that will be relevant to the sites readers.
Main Skills Needed
Excel
Research abilities
Content writing
Copywriting
Analytical skills
Strategic thinking
Communication
---
Influencer Marketing – Social
Managing social media accounts for your agency and for clients allows you to promote their business and offers their followers and clients a good insight into the company and what they are getting up to.
Stick to your knowledge
Keep to your brand
Don't become too opinionated
Engage with your followers
Viral marketing ties in with social media. The use of video clips, images and webpages if used correctly can draw mass attention to your website or social media channels.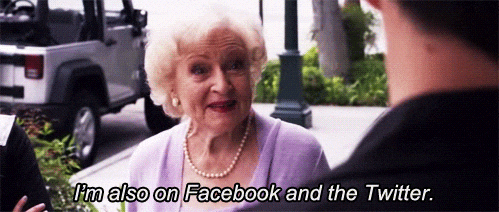 Main Skills Needed
Communication
Planning
Quick thinking
Social personality
Research abilities
Creative writing
Copywriting
Analytical thinking
Manage social media accounts
Managing a family or friends business account is a great way to practice your social media management. If you don't have access to a business social media account focus on managing your own social media account effectively.
Certifications
Hootsuite
HootSuite certification includes social media marketing. Hootsuite offer six free training courses to help you learn about HootSuite and social media.These courses will help you gain HootSuite certification.
HootSuite Advanced Social Media Strategy Certificate:
Introduction to Social Media Marketing
Optimizing Your Social Media Profiles
Social Media Strategy – from A to Z
Growing Your Online Community
Content Marketing Fundamentals
Social Advertising Fundamentals
The HootSuite Certification offers you an "Industry-recognized certification that demonstrates your expertise with the essential elements of social marketing to clients and employers."
---
Analytics
Analytics is the cornerstone to any marketing campaign. Finding out detailed information and statistics to help improve website performance.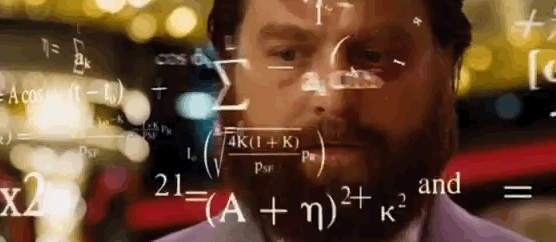 Google Analytics
Services such as Google Analytics help to provide insights and statistics for websites or apps.
Installing Google Analytics code on a personal blog can be a great introduction and way of learning the different measurement features Google Analytics has to offer. Google Analytics lets you explore site & page views, goals and e-commerce statistics.
A/B Testing
A/B testing a new website design can be made simple with the use of analytics tracking.
Main Skills Needed
Excel
Analytical
Strategic
Data driven
Certifications
Google Analytics
Google Analytics helps to provide detailed analysis of websites. Take a look at this video explaining the main features and uses of analytics:
---
Ways to Learn
We have looked at a small number of relevant apprenticeship schemes, college and university courses that suit a variety of skillsets.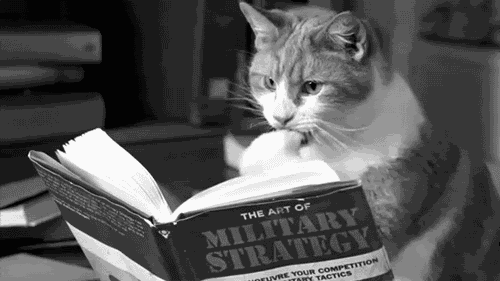 Bournemouth and Poole College – Apprenticeship / Internships
Bournemouth and Poole College, locally offer a variety of courses that cover marketing, social media and software development. These courses are widely available around the UK at various Colleges. These courses involve working for a company whilst attending college a few times each month.
DIGITAL MARKETING & SOCIAL MEDIA
https://www.thecollege.co.uk/search?query=Apprenticeship%20in%20Digital%20Marketing
University Courses
Bournemouth University offer higher level education courses that will teach you specific sectors of digital marketing.
Courses include:
Bournemouth University – BA (Hons) Business Studies
https://www1.bournemouth.ac.uk/study/courses/ba-hons-business-studies
Duration: 4 years including a minimum 30-week work placement
Units Included range from:
Developing Management Competencies.
Marketing
Digital Marketing
---
Evening Courses
Arts University Bournemouth
https://www.aub.ac.uk/courses/short-courses/marketing/digital-marketing/
Marketing & PR
Duration: 10 Thursday evenings 6-9pm ( 10 weeks)
Throughout the 10 weeks course, Arts University Bournemouth will provide an initial understanding for digital marketing strategy to give the greatest chance of success in the industry.
Topics covered include:
Search Engine Optimisation (SEO)
Creation of content and simple wireframes
Web Analytics
Setting up paid search and social campaigns
Social and content marketing
Open University
The Open University provides a more flexible and self taught approach to learning. http://www.open.ac.uk/
---
Online Courses / Videos
Udemy
Udemy provide thousands of free and low priced courses to help with social media management, blogs, seo and paid advertising.
The courses provided are suitable for people with no experience all the way up to people with years of experience.
https://www.udemy.com/courses/marketing/digital-marketing/
YouTube
This may seem obvious but YouTube offers millions of videos covering a whole manner of industries. You will find varies videos that have been created to teach people all about the digital industry.
---
Other ways to learn
Create your own blog
Creating your own blog may be something you have already been working on. Blogs can be a great way to practice your writing skills which is perfect for agencies looking to create content on a frequent basis. You can also put the optimisation and promotion knowledge into practice.
Manage a Family/Friends website

If your family owns a business no matter how big or small you could manage their website or social media accounts.
I have been working on the website for my family Pub: The Woolpack Inn, Sopley I have been using their WordPress management system to alter page optimisation, improving the site usability and creating pages that offer information to their current and future customers.
Get acquainted with the search tools that Google has to offer by verifying a website with Google Search Console and getting listed in the Google Business Manager. Having a basic understanding of the products Google has to offer will go along way towards impressing potential employers.
---
Useful Sources
Even though you are looking to learn digital marketing, it doesn't mean books can't help! You can find resources and information from helpful books that aim to teach you the basics of digital marketing right through to an expert level.
Following experts and advice pages on Facebook and Twitter will help give you daily education, tips and advice that can work into your daily newsfeed. Pages like Marc Guberti: https://www.twitter.com/MarcGuberti offer articles, guides and help on a wide range of digital marketing skills.
Digital Blogs
Digital blogs will provide tutorials and the latest news in the digital world. There are a lot of great sites that provide this information and we have selected three that are great for explanations of digital features and providing tutorials.
Keeping your eye on digital blogs can be a great way to learn new skills and advance your knowledge.